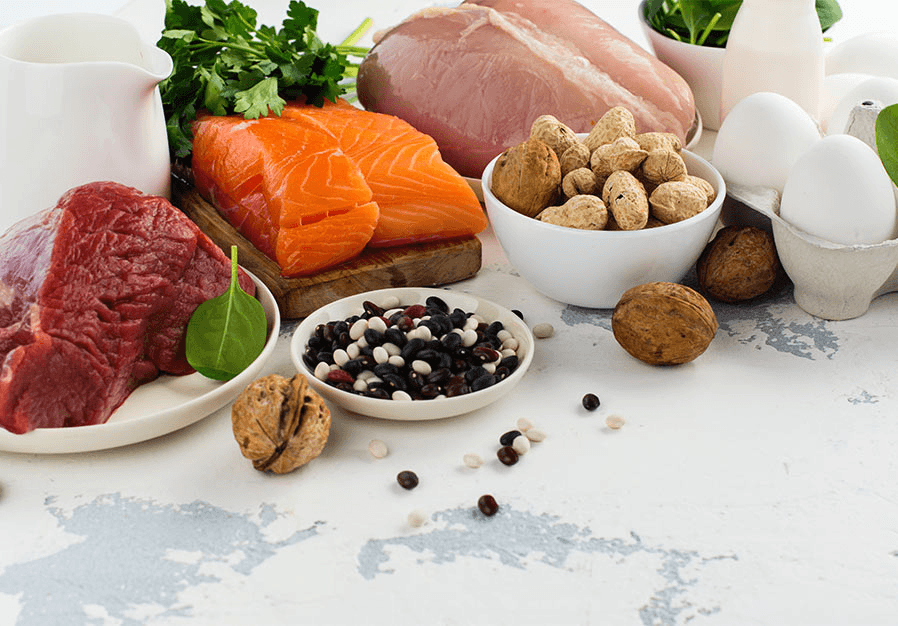 Recent dietary research shows that a higher protein intake isn't just for bodybuilders and professional athletes. Anyone looking to lose weight can benefit from increasing how much protein they eat.
A good protein profile in your diet can lead to:
better appetite control
boosted metabolism
reduced food cravings
improved body composition
reduced energy intake
It is important that your proteins come from whole food sources, as the study found (without surprise), people with a lower quality diet eat some of the same staples (see below for examples) however, foods like takeaways and processed meats make it into their top 10.
In the lowest quality diets that the CSIRO have analysed, 24% of protein comes from junk food while in the highest quality diets only 3% of protein is from junk food.
The best way to get enough protein is to spread the protein across all meals of the day – CSIRO have recommend at least 25 g of protein at each meal. According to their report women typically don't reach this target either for breakfast or lunch while men don't eat enough protein at breakfast.
Recent research by the CSIRO also indicates that we should be getting at least 25g of protein at breakfast and lunch plus another 40g at dinner and 10g with your snacks throughout the day.
The amount of protein varies according to your body weight but the above recommendation is a good template to get you started.
Getting that much protein at every meal can be a challenge so here is a list of common foods that contain a good amount of protein (you don't have to eat meat to get protein either!). Please note these amounts are for a recommended serve of each food.
Lean beef (150 g raw)

33 g protein

Chicken (150 g raw)

33 g protein

White fish (150 g raw)

30 g protein

Tuna (95 g can)

19 g protein

Milk (1 cup)

10 g protein

High protein milk (1 cup)

15 g protein

High protein yoghurt (170 g)

15 g protein

Cheese (35 g)

9 g protein

Eggs (2 – 50 g each)

12 g protein

Tofu (100 g)

12 g protein

Nuts (30 g)

7 g protein

Legumes (½ cup)

7 g protein
Where to start?
It is recommend you first of all get off the junk food and cook more meals at home from fresh ingredients. Cooking yourself doesn't have to be a chore and it's a pretty small investment to make when you know what effect a good diet can have on your health.
The easiest fix to begin with is to get more protein at breakfast. This will fill you up and keep you going until the next meal without having to resort to quick pick-me-ups before lunch.
If you need any help at all with your current diet, Hammer's Gym 24/7 now has a fully certified in-house Nutritionist! To receive your FREE nutrition consultation valued at $59, just mention this blog to reception, or phone us on 9878-9266 to book your free assessment today!