A big welcome to Hammers gym 24/7 a World Class two in
one Fitness and Muay Thai Kickboxing Martial Arts centre
Located in Melbourne, Victoria – Hammers Gym is the martial arts training centre that ticks all the Boxes Former Muay Thai Champion, Kru Mark "The Hammer" Castagnini is Head Instructor and the Heart of Hammers Gym. Hammer is one of the countries most recognised and renowned Muay Thai instructors and specialist commentator for the sport on Fox Sports!
Specialising in Muay Thai, a fully structured teaching system is offered to males and females of all ages from beginners to advanced. In addition, classes in Brazilian Jiu Jitsu, Kyokushin Karate, Yoga and Fitness Training are also offered. Hammers also offers classes tailor made for Kids (6 – 12years) and Teens (13 – 16years) that focus on technique, self-defense & fun!!
We pride ourselves on offering a positive learning environment with a great energy and attitude while teaching
our students and sharing the culture of these amazing martial arts. Only a few limited spots available.
If you're looking to loose weight, get fit, learn new Martial Art or Self Defence skills,
Hammer's Gym is a gym like no other, A state of the art gym that caters for all.
"After Playing Rugby for many years primarily in NSW but also South Australia and Victoria, I finally retired after the body was beginning to object, and I usually couldn't walk properly until Thursday and then back into it on Saturday. Enjoying my initial break, I found myself enjoying it too much and was slowly become unfit and whacking on the Kilos. I decided I needed to make a move and rectify the situation. I was after a form of exercise that still involved some physical activity. I'm not the most coordinated person on the planet, so I knew Zumba was out, I then consulted with Dr Google. I happened to find Hammers gym and gave it a ago. To be honest, I was expecting to walk in and see a gym full of knuckle dragging Rock Apes, to my surprise it was the opposite. It seemed someone had taken a group of people from the local shopping centre and teleported them into the gym. The atmosphere was welcoming and friendly, and as I came to learn, was actually like belonging to a big family. One of the best decisions I have ever made."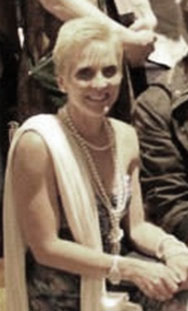 "Initially starting at Hammer's Gym because I had friends training there, I quickly became addicted to the training, and fell in love with the sport of Muay Thai, and the sense of community in the club. Many years later I'm still there, fitness has become a way of life, and the Gym feels like family. Through the curriculum of sequential gradings, I developed fitness and technique, AND learnt about nutrition, training strategies, sports psychology and overall health. The gradings also showed me empowerment through goal-setting and achievement, developing skills that I have carried over into all areas of my life. Muay Thai is the most comprehensive form of training I have found; having built-in fitness, weight control, strength, and balance, co-ordination, and core-strength benefits. The way it is practiced at Hammer's Gym offers a unique "complete package"; a written grading curriculum, regular technical classes, plus fitness, yoga, MMA and Women's Only classes, AND a weights and cardio gym, to support your training. An Assistant Instructor program and strong culture of assisting one another means plenty of help and encouragement. Interclub Sparring tournaments, and exclusive seminars with national and international experts develops skills and experience. The club's promotion "Warrior's Way" shows home-grown Muay Thai at its best, and gives insight into what it takes to be a fighter. Training camps, business networking, social events and the annual Awards Night contribute to the club's strong "family" feel. I can highly recommend Hammers Gym Fitness and Martial Arts Centre to anyone – come join the team!"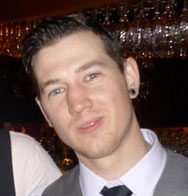 I joined Hammer's Gym in September 2014. I came from England where I had done around a year and a half of kickboxing. The first thing I noticed about Hammer's Gym was how welcoming everyone was. I was greeted with a tour and then offered a complimentary trial class. The training was perfect for my level of experience. I joined straight away because Hammer's Gym's relaxed nature suited me as a traveller. The instructors are all experienced, knowledgeable and dedicated to their training. The receptionists and staff are all extremely friendly and helpful. Hammer's is a truly world class, and I cannot wait to train here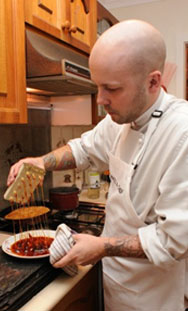 I started at Hammer's Gym just under a year ago as an unhealthy, cigarette smoking young man with little self-confidence. Three years later I am a non-smoking slightly older man with much more confidence. The gym, Mark and the community at Hammer's have helped me reach my personal and fitness goals. All of the Muay Thai trainers have given me the confidence to strive to better and stronger! I feel honoured to be a part of the Hammer's family. I have started assisting with classes and I am now a proud sponsor of the gym. I've made life friends, made life changes and I cant thank Mark