WELCOME TO
HAMMER'S GYM 24/7

A WORLD CLASS TWO IN ONE FITNESS AND MARTIAL ARTS CENTRE
Hammer's Gym in Nunawading is a totally unique concept in Fitness and Martial Arts, The Centre is open 24-7 and has a wide variety of state of the art Precor strength and cardio equipment, which will help you achieve your Health and Fitness goals, whether your aim is weight-loss, improved Muscle Tone, strength gain or improved Cardio. Our gym equipment is of the highest quality and user friendly.
Hammers Gym is not only equipped with the best fitness and strength equipment, in Melbourne's East.
We are also a renowned Martial Art and Self Defence Centre, established over 20 years.
We have hosted many Hollywood Actors & Martial Art greats including:
Dolph Lungdren
George St Pierre
Scott Adkins
Michael Jai White
Mark Hunt
Alistair Overeem
And many more
We pride ourselves on offering a positive learning environment with a great energy and friendly fun atmosphere.
Infrared Sauna
Our infrared panels are specifically designed to emit energy at the same wavelength as that emitted by the human body. conventional steam saunas heat the air to extreme levels yet only penetrate our body 5 – 10mm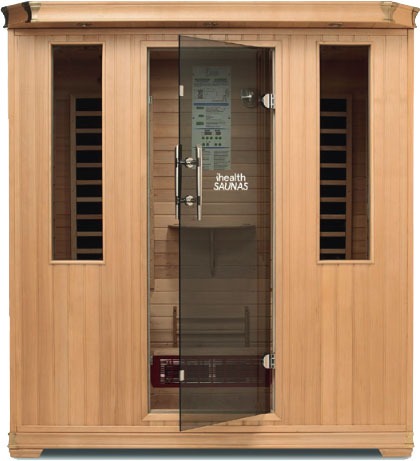 If you're looking to lose weight, get fit, learn new Martial Art Skills or Self Defence skills,
Hammer's Gym is a gym like no other, A state of the Art Gym that caters for all.