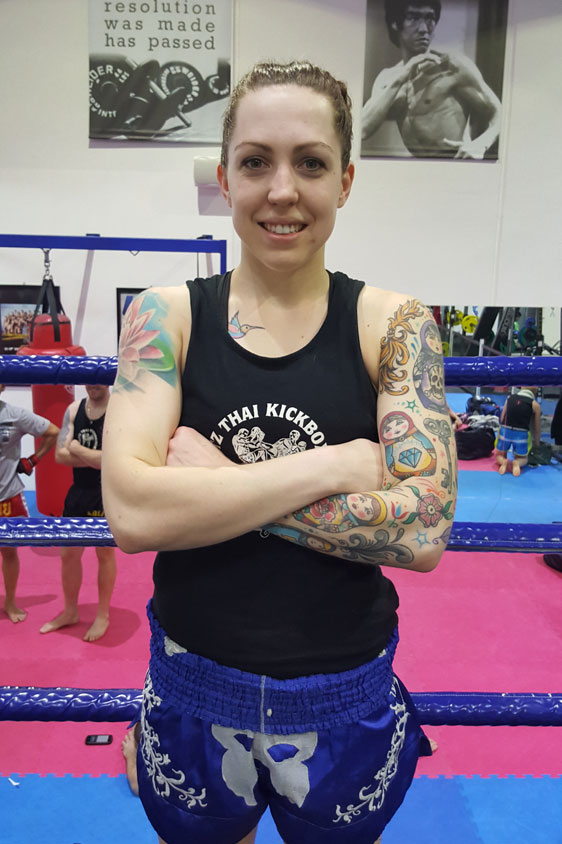 Tessa has been training Muay Thai Kickboxing since 2010 and has currently achieved her brown level under the Blitz Muay Thai Curriculum.
Tessa took her passion of Muay Thai to Thailand where she trained for a few months. Her training then became competitive when she decided to fight at an amateur level and has a current fight record of 3 fights – 2 wins – 1 loss.
Tessa is the assistant trainer for intermediate and novice Muay Thai kickboxing classes and Instructor for the Women's only Muay Thai classes.