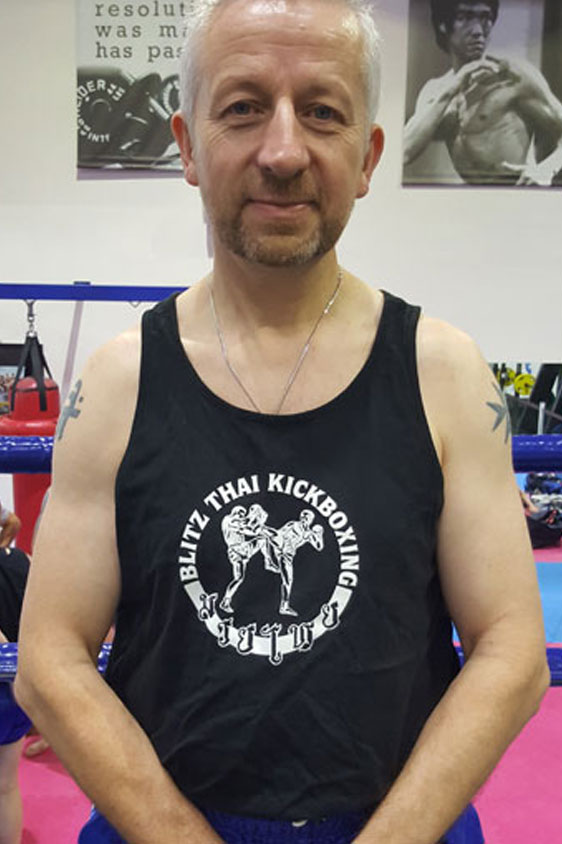 From an early age John was interested in physical health and well-being. He started his martial arts journey in boxing, while he lived in Ireland. He also trained in Shotokan Karate for four years before moving to Australia in 1985.
Since then, he has practiced San Chi kai Karate and Tang So Do Korean Karate, before finally finding his passion with Muay Thai, 15 years ago.
One of his martial arts highlights was grading to Black level in Muay Thai under Kru Mark Castagnini. Another memorable moment was seeing other students grading to Black, which reminded him of the responsibility and pleasure he has in passing on the knowledge.
Training twice in Thailand at the Koh Samui with Stefan Fox, left him with a great respect for this art and the Thai people who developed it.
John has always been interested in Japanese sword and five years ago took up Seiti Iaido. For him this is the more introspective side of the Art, whereas Muay Thai is very much the outward expression.
Martial arts continue to be an integral part of his life and he often uses references to martial arts in his career as a trainer.
He believes it is an honour and a privilege to serve those training with him and in turn give respect and thanks to those good enough to share their knowledge with him.