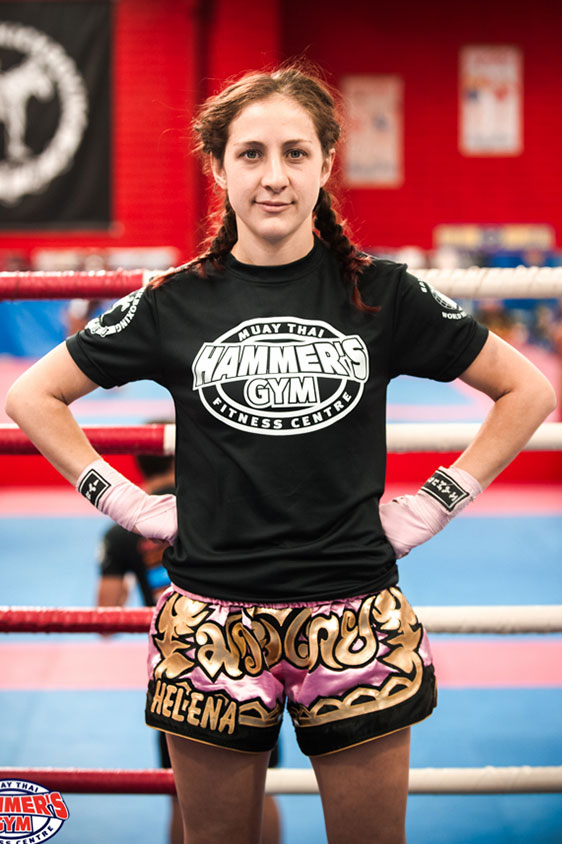 Helena started training at Hammer's in 2011 and immediately fell in love with the art of Muay Thai.
Helena then began training in Koh Samui Lamai WMC camp in Thailand for six weeks and then trained in Singpatong for three months.
Fueled by her passion for the sport, Helena began her amateur fight career in 2013 with a total record of five fights and four wins.
Helena has achieved green level within the Blitz Muay Thai curriculum and aims to achieve black level in the future whilst maintaining her love of helping students to improve their technique. As an instructor in the Woman's only Muay Thai Kickboxing class, she is passionate about fitness and martial arts for women.