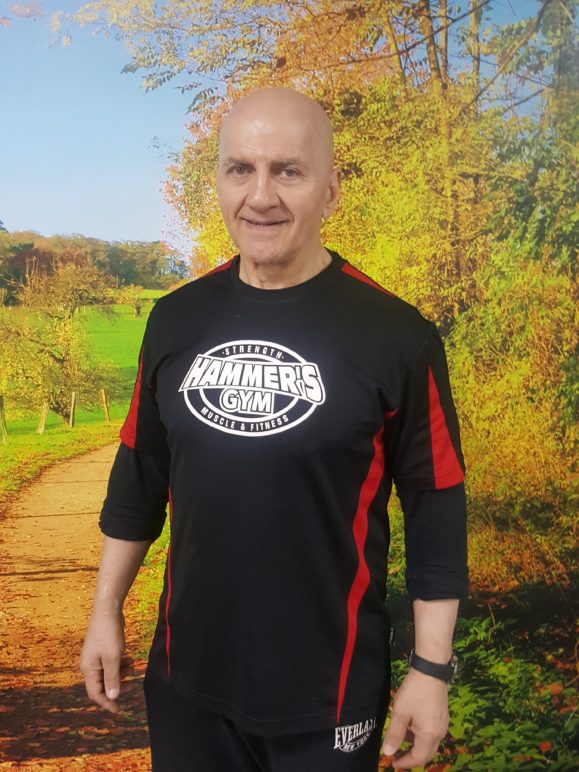 Nearly 4 decades of experience in the health and fitness industry as a coach and trainer.

KEY TRAINING DISCIPLINES AND SERVICES:        
General Fitness – weight loss and weight management
Competitive Bodybuilding/Figure/Fitness Preparation
Strength and Conditioning for all sports: Track Athletics, Basketball, Tennis, Soccer, Australian Rules Football, Volley Ball,  Rugby, MMA, Boxing, Strongman, Power Lifting, Bodybuilding, Swimming.
 Strongman Competition preparation
Program Development and Periodization, Correct Exercise Technique, Sub-maximal loading techniques
Group Training – sporting clubs/Corporate and General
Expert diet and Nutrition analysis, plans and advice
Supplementation
Eating Disorders
Motivation and Personal Development
Exercise and Nutrition Seminars
Bodybuilding Preparation Seminars
Online Consultations, Exercise Programs and Diet Plans
Online Bodybuilding Contest Prep   
Qualifications:
Graduate in Anthropology, Philosophy and Psychology – Sports psychology: motivations for exercise behavior (Melbourne University).
I am very serious when it comes to exercise, training, weight loss, and general health and well-being.  You are after all putting your health and wellbeing in MY hands.
You can be guaranteed that any advice, guidance or instruction I give regarding exercise, training, or your health will be drawn from decades of thorough and ongoing research in exercise science, physiology and methodology but ALSO from decades of practical application of those scientific principles.  This advice will be tailored to meet YOUR specific goals.
I take your health and wellbeing seriously, but at the same time I guarantee it will be fun, enjoyable and addictive.  That does not mean it won't be challenging, testing and rigorous.
So, get ready to change your life.