Body Pump
The Body Pump class is a full body workout using a mixture of bodyweight and barbell exercises. This hour long workout has been designed to accommodate all fitness levels and uses Overload Training
Techniques to maximise workout efficiency and intensity.
The Body Pump class is run in a totally separate sound proof room dedicated to our structured holistic classes.
Large floor to ceiling wall décor of rolling hillsides to inspire stillness and promote peace.
Benefits of Body Pump Classes:
Improved Body Composition
Improved Blood Pressure
Improved Blood Glucose and Insulin Sensitivity
Improved Physical Function and Mobility
Greater Oxidative Capacity
Improved Lipid Profile and Vascular Function
Improved Immune System Function
Increased Muscle Mass and Strength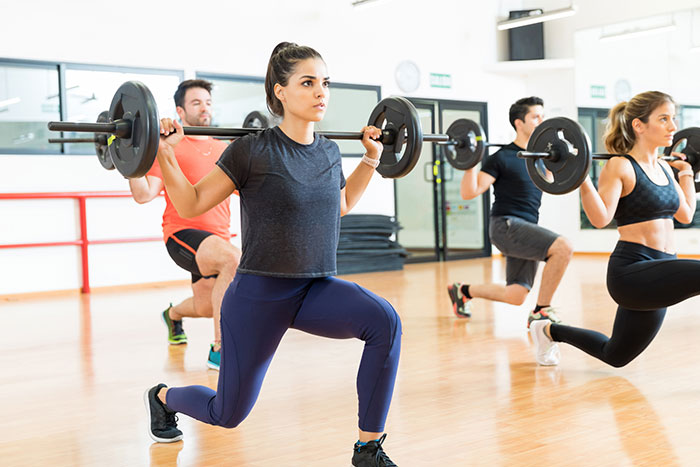 Get A
free

Trial

Our functional gym area offers both freestyle and

H45 classes

for those wanting a quick and effective cardio session along with the impressive traditional gym floor. Hammer's accommodates three cardio zones, expansive training mats and punching bags for days!

Hammer's Gym

is not only equipped with the best fitness and strength equipment but we are also a renowned Martial Art and Self Defence Centre, established for over 20 years. Our gym trainers are well known within the industry and our martial arts instructors are world class. Hammer's Gym is the first point of call for many celebrity clients and international fighters who associate themselves exclusively with Hammer's.